Almost two years ago I started writing posts for LinkedIn's Pulse platform. Pulse is the feature on LinkedIn that allows members to write a blog and share it with their network. If you write well enough, and readers interact with your post, it can get featured on a Pulse channel, which greatly increases the number of people that see the post.
When I started writing on LinkedIn I had no intention of becoming a blogger, or using the platform to advance my career. At the time I was a trade association executive, where I was working to advance the interests of a specific industry (in this case, Christmas tree farmers).
Surprisingly, I gained an immediate audience for my writing. My second post on LinkedIn, on getting your MBA as a working adult, went viral. Within twenty-four hours that post had received more than 22,000 views. My network began growing, immediately and exponentially.
I continued writing, and my audience continued growing. Three months into my blogging career I had my first post with more than 100,000 views, and just a week later had a post that reached nearly 450,000 readers.
One of those readers happened to sit on the board of a trade association, and that association was looking to engage a marketing consultant to help grow the association's trade show. At that point my writing, which for those brief first few months had been a hobby, began to become a career.
Eventually I was able to better hone my message and target potential clients. Though it has not been easy (it never is) I have been able to use the platform I have built into a successful marketing and communications consultancy.
However, without fail, whenever I am in the closing stages of discussing working with a client, the piece of content that always gets referenced right before the client chooses to work with me is my video.
The video has received a fraction of the views that my least viewed article has received. Yet, unlike my written content—where I am just words on a screen and a headshot in the corner—video makes me a living, breathing person.
It's that the video makes me "real".
Engaging in a business relationship requires trust, and in some (most, actually) instances I may never meet my clients in person. Seeing the "real me" in video helps bridge that trust gap.
That's the power of video, and what makes the format unique among other types of content.
Video brings out our humanity, and helps make us real.
That's why, as I look to grow my business internationally (where some of my best opportunities lie) I will invest in more video content.
And when I do, I will choose miano.tv.
Not because Bob Miano is a good guy (he is).
Or because he has a bunch of Emmys on his desk (he does, and when he's out of his office—which is 50 feet from mine—I sneak in and practice my acceptance speeches).
But because he knows what he is doing, and produces a great product. (Hence the Emmys.)
---
Note from Bob Miano: First, thank you Dustin for the kind words. Dustin's experience is not unique. Did you know: A one minute video has the value of 1.8 million words. 59% of Senior Executives would rather watch a video than read text. 88% more time is spent on websites that contain video. And the chance of a page one listing on Google increases 53 times with a video!
---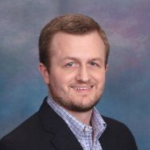 Dustin McKissen is the CEO and founder of McKissen + Company. Dustin writes a weekly column for Inc.com and is one of the most read and engaged writers on LinkedIn. He is LinkedIn's Top Voice on Management & Corporate Culture.